Description
Features:
BEAD BRAKER BLADE.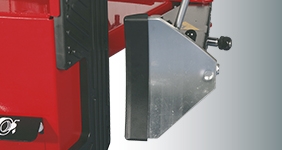 Owing to its special shape the bead breaker blade handles rims most gently and facilitates operation considerably.
CENTRE CLAMP.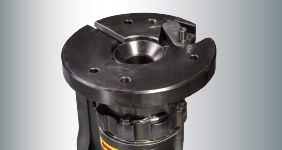 The centre-clamp design has numerous benefits: most important is the drastically reduced risk of damage and that there are no restrictions of the turntables with clamping jaws, while automatic locking of the wheel provides fast, safe and correct clamping of the wheel.
CONVENTIONAL MOUNTING HEAD.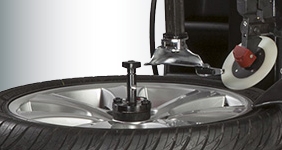 The mounting head with tyre lever and the on-side bead breaker are a favourite choice of operators, combining familiar design with fast operation.
OPTIONAL QUICK-EXCHANGE DEVICE WITH PLASTIC HEAD.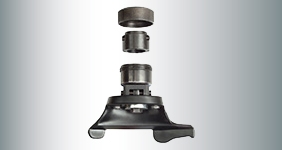 Owing to the quick exchange device, steel and plastic mounting heads can be quickly swapped over.
PLUS CONFIGURATION.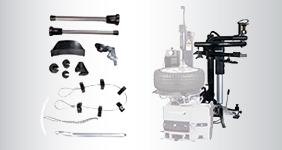 The plus models are certified by wdk. They come standard with MH 320 pro and plus kit that enable the correct mounting and demounting of UHP and run-flat tyres.
PNEUMATIC VERTICAL ARM.
Fast and ergonomic: the pneumatic vertical arm facilitates positioning of the mounting head on all wheels.
PROSPEED™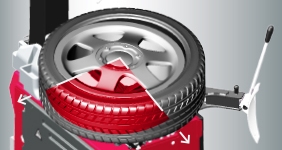 The innovative technology – patent-protected – that optimizes the torque applied to the wheel and automatically sets the maximum rotation speed of the wheel accordingly.
WHEEL LIFT.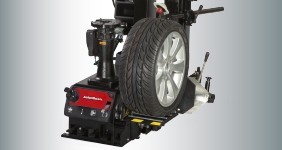 The ergonomic wheel lift reduces fatigue on the operator and increases productivity.
Alternatively Versions:
T7300G with wheel lift as an option.
T7300S with wheel lift and 3h arm for the pneumatic bead assist as options, no top-side bead seating and inflating kit, not certified by wdk.